ES SERIES ALUMINUM SOFT BAIT MOLDS

Making your own custom soft baits is one of the most exciting things in angling. LureMaking.comís cast aluminum E-Series Soft Bait molds and accessories focuses on providing the tackle enthusiast all the products used to enter into the world making their own soft bait lures. These products are designed to be a great value and something that any fisherman can utilize to create their own custom soft baits. We stock all 31 E-Series Softbait molds so they will be shipped the same day you place your order.
All ES Soft Bait molds require an injector (item code: 61-91345). An injector is required to inject the heated liquid plastisol into the mold.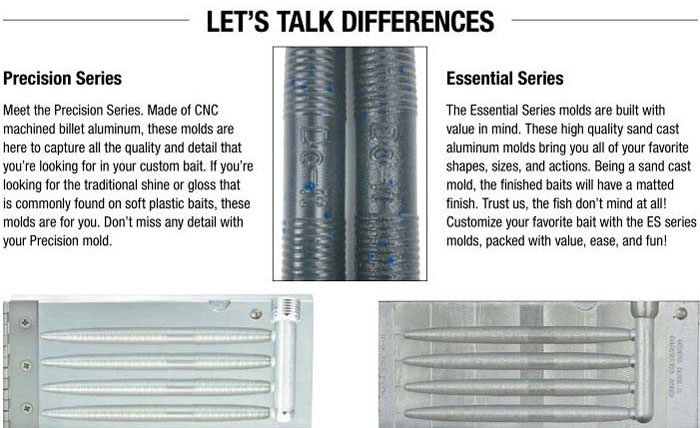 Related Items