Back to Lead Melting Equipment Index | Back to Catalogue Main Index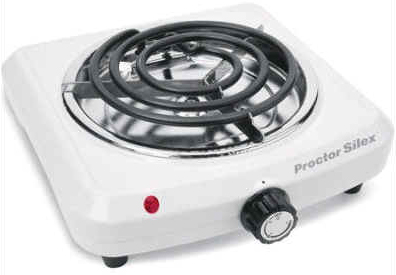 A Single Burner Hot Plate/Stove is an excellent source of heat for melting lead.
Available in most department stores for around $20.00 are safe and easy to use. A 500
watt model will melt 10lbs of lead in about 7-10 minutes and a 1000 watt model will melt 20lbs of
lead in 10-15 minutes.
Lee Precision Melters are not approved for use in Canada
Lee Precision does not manufacture a Canadian approved lead melter.
An approved 120V/220V electric melter must have one of the following approvals

CSA, cUL, ESA

to be sold in Canada.