Back to Mustad Hook Index | Back to Hook Index | Back to Catalogue Main Index
MUSTAD 33862R SLOW DEATH HOOK ULTRA POINT HOOK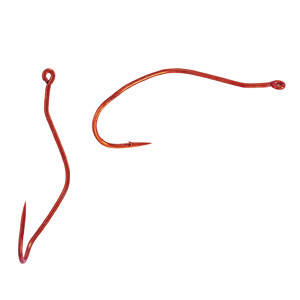 Not Shown Actual Size
The Slow Death hook has a special bend that adds an incredible corkscrew action to crawler presentations. Use this hook with crawlers, bottom bouncers and in line harnesses. Red finish.
MUSTAD 33862R Slow Death Crawler Action Hook
Item
Code
Colour
Hook
Size
Package
of 25
Package
of 100
60-33862R-02
Red
2
$6.99
$22.96

Rigged with night crawler showing under water action.
RELATED LINKS